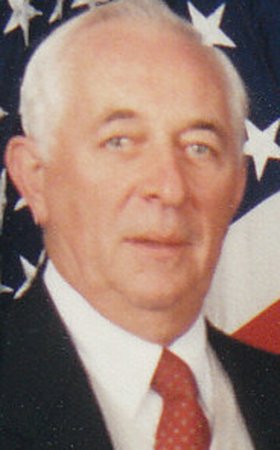 Andrew B. MacEntee
unknown - November 9, 2012
Andrew B. MacEntee, age 79, passed away peacefully on Friday, Nov. 9, 2012, at home. Andrew loved flying. Earlier in life he was a pilot in the U.S. Air Force flying C-130s and B-52s. He then received his master's degree in business administration and became a hospital administrator in Rome, followed by SUNY Upstate Medical University in Syracuse. He ended his working years by returning to his first love of flying – training National Guard flight teams. In retirement, Andrew spent his years playing golf, volunteering with the Red Cross, participating in church activities at St. Elizabeth Ann Seton, and traveling with his wife, Virginia.
Surviving to cherish his memory are his loving wife of 55 years, Virginia; his children, Kathryn Daquilanea; Andrew B. MacEntee, Jr.; Mary V. MacEntee; John A. MacEntee; Jean Holm; Barbara Lewis; Nancy (Petr) Kozeykina; Joseph MacEntee; his brother, John (Evelyn) MacEntee; eleven grandchildren; three great grandchildren; and many nieces and nephews.
Funeral services: 10 a.m. Wednesday, Nov. 14, in St. Elizabeth Ann Seton Church where a Mass of Christian Burial will be celebrated. Calling hours: 4 to 7 p.m. Tuesday, Nov. 13, from at the Maurer Funeral Home Moyers Corners, 3541 Route 31, Baldwinsville.