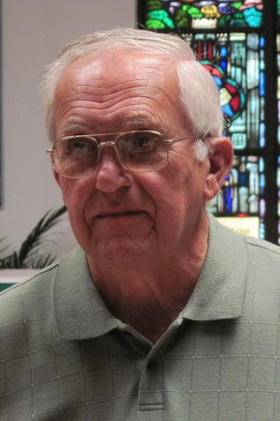 Ronald P. Sember, Sr.
unknown - November 1, 2012
Ronald P. Sember, Sr, 73, of Naples, FL, and Liverpool, went to be with the Lord on Thursday, Nov. 1, 2012, All Saints Day, after a short illness.
Ronald was born and raised in Kingston, N.Y. and was employed for 34 years for United Parcel Service. He enjoyed his family, especially his grandchildren and was a true people person. Every stranger was a friend he had yet to meet.
He served in the United States Army as a heavy weapons infantryman SP4 (T). He was stationed in Iceland and in Georgia, United States. He was a long standing member of the White Eagle Benevolent Society in Kingston. He was also a faithful parishioner of "Pope John XXIII R.C. Church".
Ronald is survived by his beloved wife Patricia (Lane) Sember; a son, Ronald P. Sember Jr. and his wife Michelle of Rochester, NY and a daughter, Dorothy Sember Ball and her husband Larry of Canastota NY. He has six grandchildren - Ronald III, Ryan and Raymond Sember and Rachael, Alex, and Emily Ball. He has 3 sisters, Betty (Sember) Jaycox, of Naples FL, Mary (Sember) Pliego and her husband Louis of Kingston NY and Anna Sember and her husband Jeffrey Jayson of Shokan NY. A sister- in- law, Karen (Graham) Sember of Las Vegas Nevada. He is predeceased by his brother Stephan of Las Vegas, Nevada and brother- in- law Maynard "Jay" Jaycox of Naples, Fl.
Calling hours: 2-4 p.m. on Sunday, Nov. 11, at Maurer Funeral Home, 300 Second St., Liverpool.
Ron so loved animals, especially Pete, a chocolate Lab, which he walked as often as possible and feeding his backyard squirrels. In lieu of flowers the family requests donations be made to the ASPCA.