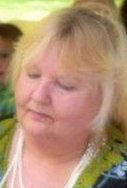 Deborah Hallock
unknown - November 5, 2012
In loving memory of Deborah (Swatski) Hallock, 62, who passed away Monday, Nov. 5, 2012, at her home in Marcellus. Debbie lived many years in Marietta. She loved caring for her pet birds Sampson and Baby.
Deborah is survived by her son Matthew (Erin) Hallock of Cleveland, N.Y.; two granddaughters Elizabeth and Mariah; several nieces and nephews. She was predeceased by her longtime companion Gary Smith in April 2012.
Calling hours and a memorial service: Tuesday, Nov. 13 at Ryan Funeral Home, Marcellus. Burial private.