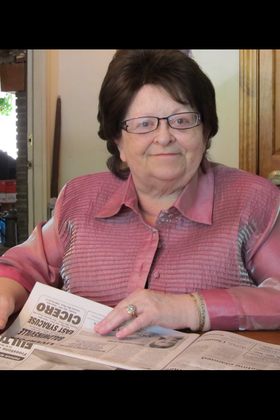 Eva L. Racine
unknown - November 1, 2012
Eva L. Racine, 73, of Pompey, passed away on Thursday, Nov. 1, 2012, at The Crossings nursing home in Minoa, NY, after a courageous battle with lung cancer. She was born in White Plains, N.Y., raised in East Syracuse, and received her master's degree in botany from Syracuse University.
Eva, along with her husband Gerry, owned and operated Racine Construction, building many fine homes across the Syracuse area. She was a member of the Central New York Home Builders Association.
Eva was a true animal lover. She was an avid reader and enjoyed fine arts, Egyptian and Native American history. She was also a former antique dealer with an eye for detail. She enjoyed the company of her family and others in the arts and science communities. She enjoyed camping and boating with her family and friends during past summers in Western New York when her children were young.
She was predeceased by her husband Gerry Racine in 2011.
Eva is survived by her daughter, Pierrette (Alford) Crisp of Plainview, TX; her son Martin Racine of Schenectady, NY; two brothers, Allen R. (Barbara) Van Sanford, II of Parish, N.Y., and Peter J. (Angela) Van Sanford of Pompey, N.Y.; and several nieces and nephews.
Services: 10 a.m. Saturday, Nov. 3 at Eaton-Tubbs Fayetteville Chapel. Burial will follow in White Chapel Memory Gardens. Calling hours: 4-7 p.m., on Friday, Nov. 2 at the funeral home, 7191 E. Genesee St., Fayetteville. For directions, florists, or a guestbook, please visit scheppfamily.com. Contributions may be made in Eva's memory to all those animals that need a little love at the SPCA, 5878 East Molloy Rd., Syracuse, NY 13211.