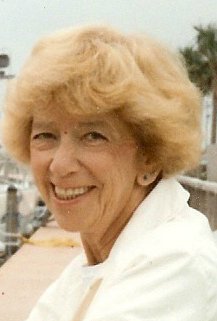 Clara M. Gates
unknown - October 29, 2012
Clara M. Gates, of Solvay, passed away peacefully on Monday, Oct. 29, 2012.
Clara was born to Claire and Albert Oleson in Ottawa, Ontario, Canada. She grew up in Syracuse, where she attended St. Lucy's High School. In July 1950, she married John Gates. After their children had started grade school, Clara began to work assembling telephones for Western Electric.
In 1965, Clara was naturalized as an American citizen. Later that year, she was employed by the Syracuse Developmental Center as a therapy aide for mentally disabled children and adults. After the Developmental Center closed, Clara continued this line of work at Precision Contractors, where she was employed until her retirement over 30 years later.
Clara enjoyed involvement in the Altar Rosary Society at the Our Lady of Peace Church in Lakeland, where she was an active parishioner. She loved to be near the water, and spent time each year boating in the lakes near her home. Of her many interests, she was happiest when devoting time to her family. Her profound kindness, unlimited generosity, strong convictions, energetic spirit and loving nature provide a treasured inheritance.
She was predeceased by her parents; four brothers: Albert Quinlan, Fred Oleson, Elwin Oleson, and Clifford Oleson; and her companion, Robert Paetow.
Surviving are her daughters Carol (Joe) Walker of Seattle, WA, and Lynne (Dan) Swayze of Fulton; a sister, Ruth (Jack) Jamieson of Adams; brother-in-law Russell (Patricia) Gates of Marietta; four granddaughters: Kristen and Meghan Walker of Seattle, WA, and Leslie and Cheryl Swayze of Fulton; and several nieces and nephews.
Calling hours: 11 a.m. to 1 p.m. on Saturday, Nov. 10, at the Maurer Funeral Home, 300 Second St., Liverpool. Funeral Services will follow the calling hours at 1 p.m.