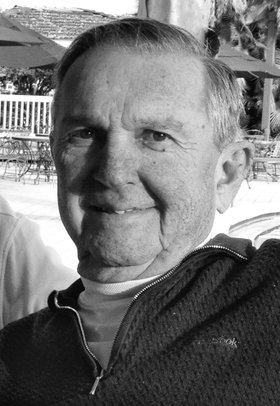 Richard Yakawiak
unknown - May 20, 2012
Richard "Dick" Yakawiak, 76, of Bridgeport, passed away on Sunday, May 20, 2012, after a long battle with cancer. He was born to Michael and Julia Yakawiak on June 28, 1935 in Syracuse. He was a plumber by trade, starting at the age of 11, with his cousins Galuski Plumbing. He then worked for Syracuse plumbing for over 25 years. He was an avid golfer and enjoyed golfing with his friends at Wa-noa Golf Course in Minoa. He is predeceased by his parents; a brother, Gary Yakawiak; and a daughter, Jill Marie Yakawiak.
He is survived by his wife, Rita; four daughters, Debra (Joe) Gozzi of Syracuse, Cindy (Phil) DeMatteo of Syracuse, Jan (Danny) Linville of Tampa, Fla. and Michelle (Lloyd) Perry of Syracuse; a son, John (Lori) Yakawiak of Baldwinsville; step-daughters, Maria Canorro of East Syracuse and Tina (Joe) Hibbard of East Syracuse; a step-son, Warren (Linda) Canorro of East Syracuse; a brother, Bobby (Denise) Yakawiak; 15 grandchildren; and several nieces and nephews. There will be no services.
For or a guestbook, please visit scheppfamily.com.