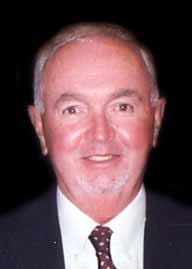 LaVern E. Russell
unknown - May 19, 2012
LaVern E. "Vern" Russell, 76, of Camillus, passed away Saturday, May 19, 2012, at Iroquois Nursing Home. A lifetime resident of Syracuse, he was born on Tuesday, Oct. 22, 1935, and was the son of LaVern E. Russell and Mary Rauscher Russell. He resided in Camillus for more than 45 years. He was a graduate of Canastota High School and Army veteran of the Korean War.
Vern was employed for 35 years with Niagara Mohawk Power Corp., retiring in 1994. He was also formerly employed by the New York State government. He was a communicant of Holy Family Church and an avid golfer.
Vern was predeceased by his wife, the former Rosaria "Roz" Corsello, in 1999.
Surviving are his daughters and sons-in-law, Karen and Brad Vaughn of North Carolina, Linda and Dennis Bartlett of Baldwinsville and Susan and Tim Wright of Cicero; sons and daughters-in-law, Mark and Angela Russell of Massachusetts and Michael and Courtney Russell of New Hampshire; and 12 grandchildren.
Services were private at Woodlawn Cemetery. Arrangements were by the Buranich Funeral Home, Camillus. In lieu of flowers, contributions may be made to the American Heart Assn., P.O. Box 417005, Boston, MA 02241. Please share condolences at buranichfuneralhome.com.