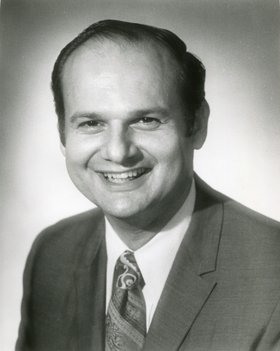 Harry Lambrinos
unknown - May 23, 2012
Harry "Philip" Lambrinos, 81, passed away May 23, 2012. He was born in Fulton and was a longtime Liverpool resident and businessman, better known as the T.V. Doctor. He had his own
radio show and was a dedicated H.A.M. Radio Operator. Phil was an Army Sergeant in the Korean War where he was able to start an Army Chorus and learned to speak fluent Japanese. He was a graduate of Syracuse University where he studied music and communication. Phil was a 55 year member of SPEBSQSA, Barbershop Harmony Society as a Director, Coach and Vocalist and started the Liverpool Community Chorus. Phil was a communicant of St. Sophia Greek Orthodox Church where he was the choir director for over 25 years.
Phil is survived by his wife of 55 years, Cynthia J. Lambrinos; a son, John Philip Lambrinos of Fenwick Island, Delaware; two daughters, Caren Lambrinos of Greenwich, CT and Lisa Lambrinos of NY, NY and four grandchildren.
Funeral services: 9 a.m. Saturday, May 26, in St. Sophia Greek Church, 325 Waring Road, Syracuse, with burial in Mt. Adnah Cemetery, Fulton at 1:30pm. Calling hours: 4 to 7 p.m. Friday, May 25, at Maurer Funeral Home, 300 Second St., Liverpool. Contributions may be made to The Phil Lambrinos Scholarship Fund at Liverpool High School and to St. Sophia Greek Orthodox Church.