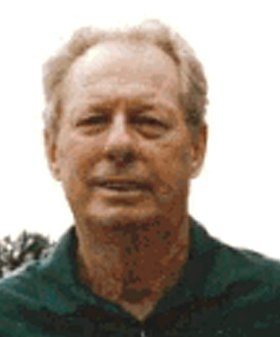 Robert A. Beers
July 3, 1923 - May 11, 2012
Robert A. Beers, a longtime resident of Camillus, and career special agent with the Syracuse FBI, passed away peacefully on Friday, May 11, 2012, at his home in Laguna Niguel, Calif. He was 88.
Born July 3, 1923, in Penn Yan, N.Y., to Yale Beers and Elizabeth Conklin Beers, Bob grew up in Rochester. A bright student and gifted athlete at Benjamin Franklin High School, Bob was unable to afford college after high school despite a scholarship offer from the University of Rochester.
While working at Eastman Kodak in 1942, Bob heard the call to serve his country by enlisting in the Army Air Corps. Trained as a navigator and advancing to the rank of first lieutenant, he helped ferry new planes from the US to the Asiatic and Pacific theaters. In 1946, at the conclusion of the war, Bob was finally able to enroll at the University of Rochester under the GI bill. Graduating in 1949—the first in his family to graduate from college—with a degree in chemistry, he returned to work briefly at Kodak before becoming a special agent in the FBI from 1952 to 1974.
In June 1949, Bob and his beloved wife, Betty Ann Tillotson Beers of Greenwich, N.Y., were married. Partners in life for 63 years, they shared a passion for world travel, gardening, walking, cross-country skiing, and, most of all, loving and supporting their three children and seven grandchildren at every opportunity. Greatly influenced by the Great Depression during his youth, Bob carried a lifelong belief in the benefit of living simply; not attracted to the superficial, he valued education, his family and friends and kindness. As a husband, father, grandfather, and neighbor he will be missed by all.
Bob is survived by his wife, Betty Ann Beers of Laguna Niguel, Calif, his sister, Bernice Stauber of Pittsford, N.Y., his son, Bobby of Santa Fe, NM, and daughters Lin and Beth of Laguna Beach, Calif. donations may be made to the YMCA of Greater Syracuse.