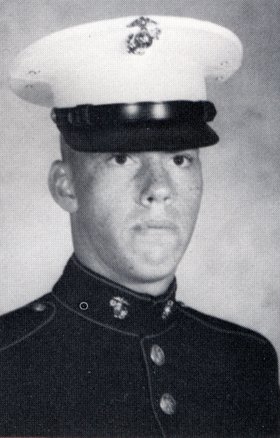 Ret. Ssgt. Timothy P. Koegel
unknown - May 12, 2012
Ret. Ssgt. Timothy P. Koegel, 55, of Baldwinsville passed away Saturday, May 12, 2012. He was a native of Baldwinsville and attended Baker High School. He was a retired staff sergeant in the U.S. Marine Corps. from 1974 to 1996. Tim enjoyed fishing and watching his boys play ball. He was predeceased by his parents, Stephen and Mary Koegel, Jr., his niece, Brianna Paice and nephew, Paul Willams.
Survivors: three sons, Jeremy (Michelle) of New Jersey and Joshua and Jeffrey of Baldwinsville; one granddaughter, Ariel; five sisters, Patricia (Dennis) Robinson, Susan Williams, Sharon (Joseph Kempston) Koegel, Mariane Paice and Judy (Kenneth) Galloway; three brothers, Michael, John, and Stephen Koegel; several nieces, nephews and cousins; and friend, Mike West.
Calling hours: 3-6 p.m. Friday, May 18, at Falardeau Funeral Home, 93 Downer St., Baldwinsville with a service to follow at 6 p.m. Burial will be private.