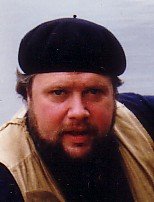 Patric Allen
unknown - May 17, 2012
Patric Lee Allen, of Skaneateles, passed away on Thursday, May 17, 2012, at the age of 61. A long time Skaneateles resident, and a former Skaneateles High School Laker football stand-out defensive lineman, Pat earned a rare athtletic scholarship to Boston University after graduating in 1968. Known as "Omar" to his lifelong friends, Pat was well-known for his never-ending passion for both freshwater and deep sea fishing, his love for history and literature,and an abundant generosity and compassion for all blessed enough to have known him.
Patric is survived by his lovely wife, Sallie, and their beautiful children, Elizabeth, Nicholas and James. He will also be deeply missed by his father M. William, sister Jody, and brothers Michael and Bill Allen. A sincere, loving man who cared deeply about family, friends and the world he lived in, Patric enjoyed all aspects of life and will always be a fond and beautiful memory to all lucky enough to know him.
To send condolences visit: robertdgrayfuneralhome.com.