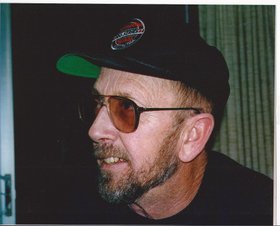 James W. Kammer
unknown - May 11, 2012
James W. Kammer, 75, of Phoenix, N.Y., former Liverpool resident, passed away on Friday May 11, 2012, with his loving family by his side. He was born in Syracuse to the late Bertha Marie (Dicker) and John Henry Kammer. Jim was a self-employed building contractor for many years.
Surviving are his loving wife of 53 years, Shirley (Shaw) Kammer; three daughters and their spouses, Pamela J. and James E. Ennis of Towanda, PA, Melissa A. and Steven J. Groetz of Dallastown, PA, Carolyn M. and Ronald Senick of Ocala, FL; one son and his spouse, Eric J. and Deanna Kammer of Phoenix, NY; four grandchildren, Kevin, Rachel, Sarah, and Alexis; one sister, Susan Andrews of CA; three brothers, Jack Kammer, Robert Kammer, and Kenneth Kammer all of New York State; several nieces and nephews.
Services: 7 p.m. on Tuesday, May 15, at the Allanson-Glanville-Tappan Funeral Home, 431 Main St., Phoenix, with the Rev. Diane Bradshaw officiating. Calling hours: 4 to 7 p.m. at the funeral home, prior to the service, on the same day. Contributions to his memory may be made to: Multiple Sclerosis Society, P. O. Box 2173, Syracuse, NY 13220.