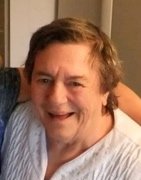 Charlotte Knight
unknown - May 7, 2012
Charlotte Knight, 82, a long-time resident of Baldwinsville, passed away Monday. May 7. 2012, in the loving care of two of her sons while visiting Keller, Texas. Born in 1929 in Ogdensburg, N.Y., Charlotte was the daughter of the late Harold J. Frank and Dorothy Creighton Frank and step daughter of Ruth (Bennett) Frank.
She was a wonderful mother to eight children. Charlotte had a career as caterer and cook and retired as the manager of the Ray Middle School lunch program. In her earlier years she was actively involved in the Baldwinsville Theatre Guild, Baldwinsville Ambulance Corps, Meals on Wheels and participated in both the singing choir and bell choir of Grace Episcopal Church.
Charlotte loved and lived for her family! She was a wonderful cook, she enjoyed books, puzzles, flowers, time on the St. Lawrence River, playing bridge and spending time with family and friends. She had a wonderful smile and laugh that could light up any room.
She was predeceased by her sister Sara E. (Sally) Frank in 1982, a son, David Knight, in 1997, and former husband James P. Knight, in 2011. Surviving are sons, James (Theresa) Knight of Hastings, Charles Knight of Liverpool, Timothy Knight of Keller, TX, and Jonathan Knight of Baldwinsville; daughters, Amy Knight of Absecon, NJ, Anne (Brian) Hess of Mohnton, PA, and Nancy (Matthew) Morin of Hamilton Square, NJ; sisters, Nathalie Forte of Rutland, Vt., Anne Christensen of Laguna Woods, CA; nine grandchildren, four great-grandchildren, numerous nieces and nephews.
Services: 11 a.m. Saturday, May 19, at at Grace Episcopal Church in Baldwinsville. The family welcomes you to a reception in the parish hall of the church, immediately following the services. Contributions in lieu of flowers may be made in Charlotte's memory to the Grace Episcopal Church, 110 Oswego Street, Baldwinsville, N.Y. 13027.