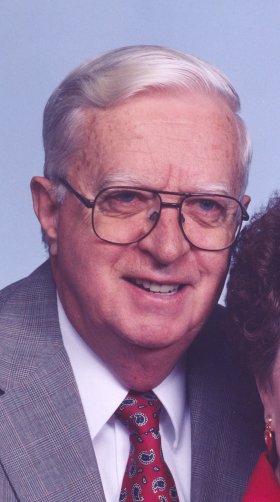 Peter W. Cole
unknown - May 6, 2012
Peter W. Cole, 86, of Marcellus died Sunday, May 6, 2012 with family by his side. A native of Cherry Road in Geddes, Peter moved to Marcellus in 1955. He was a Navy veteran of WWII. Peter was a 1947 graduate of Central High School, attended Springfield College, and was a 1974 graduate of Syracuse University. He worked 31 years for NYSEG, retiring in 1988. Peter was a communicant of St. Francis Xavier Church, Marcellus. He was a member of the Marcellus American Legion Ralph Share Post #297. Peter enjoyed sports, including baseball, SU basketball and golf. He was predeceased by his siblings John, David and Helen.
Surviving are his wife of 65 years, the former Ethel McPherson; children Nancy (John Anthony) Cole of Portland, OR, Mary (John Schra) Cole of Eugene, OR, Robert Cole of Phoenix, Peter Cole of Eugene, OR, and Melissa (Michael) Delaney of Marcellus; 9 grandchildren; and one great-granddaughter.
Calling hours were 4 to 7 p.m. Wednesday, May 9, with an American Legion service held at 7 p.m., both at Ryan Funeral Home, Marcellus. Mass of Christian Burial was celebrated at 9 a.m. the next morning in St. Francis Xavier Church. Burial was at St. Francis Xavier Cemetery. Contributions may be made to Ralph Share Post #297, P.O. Box 3, Marcellus, NY 13108.