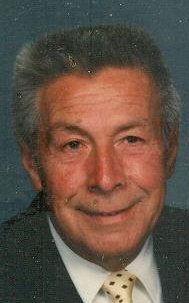 LaVerne E. Eighmey
unknown - May 5, 2012
LaVerne E. "Geno" Eighmey, 83, of Manlius, died on Saturday, May 5, 2012, at the Veterans Home in Oxford. He was born in Cooperstown on Dec. 1, 1928, the son of the late Zeke Eighmey and Vivienne Bausinger. Gene attended Manlius schools and was a Seaman 2nd Class with the U.S. Navy during WWII.
Gene was a local barber for many years. He was formerly a custodian and bus driver in the Fayetteville-Manlius School District. He was also on the New York Yankees farm team for two years.
He was a communicant of St. Ann's Church in Manlius, a member of the Manlius American Legion Post #141, a lifelong member of the Manlius Fire Department, and a member of the Children's Village of Cooperstown. Gene was predeceased by his wife Mary E. Eighmey in 1998.
He is survived by his children, Michelle King (Patrick), Gary Eighmey, Dean Eighmey (Michelle), Jody Henson (Jim), and James Eighmey; nine grandchildren; three great grandchildren; and several nieces and nephews.
Contributions may be made in his memory to the Manlius Fire Department or to the Veterans Medical Center in Syracuse. Envelopes will be available at the funeral home. For a guestbook, please visit scheppfamily.com. Newell-Fay Manlius Chapel of Schepp Family Funeral Homes has charge of arrangements.