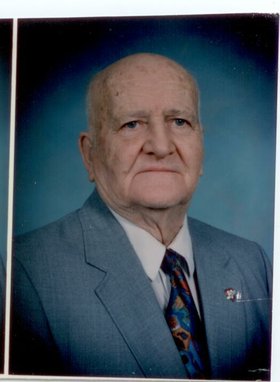 John Guthrie
unknown - May 10, 2012
John "Jack" Winfield Guthrie, 92, passed away peacefully Thursday, May 10, 2012, at the home of his son. Born in Syracuse, he was a long time resident of Camillus. Jack served in the US Army during WWII in North Africa and Southern Europe. He worked for many years for Carrier Corporation and he retired in 1980. He was a past member of the Camillus Elks Lodge and he enjoyed his camp on Cross Lake for many years.
Jack was predeceased by three brothers, Harold, Herman, and Robert.
He is survived by his wife of 61 years Joan Wright and a son John "Jack" Guthrie and his wife Kathleen M., two grandchildren, Colleen (Jeremy) Guthrie Dziedzic and Sean Guthrie, one great granddaughter Georgia Dziedzic, two brothers, Donald (Gerri) of Cottonwood Arizona, and Walter (Bobbi) of Camillus.
Mass of Christian burial: Monday, May 14, at St. Joseph's Church in Camillus with Burial in Greenlawn Cemetery in Warner's. Calling hours: 2 to 5 p.m. Sunday, May 13, at Whelan Bros. & Hulchanski funeral Home. Donations may be made in Jack's name to Catholic Charities, 1654 West Onondaga Street, Syracuse, NY 13204.