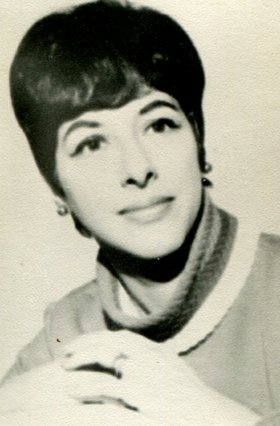 Fern M. Goodrich
unknown - May 3, 2012
Fern M. Goodrich (LeMieux) passed away peacefully on Thursday, May 3, 2012, at Iroquois, surrounded by her family. She is survived by husband Charles E. Goodrich; daughter Renee Schneider and son-in-law Keith of Gainesville, Fla; son Matthew Goodrich of Seattle, WA; and son Andre Goodrich and daughter-in-law Jill Jaques of Seattle. She is also survived by a sister Denise LeMieux (North Adams, MA), sister Suzette LeMieux (New York City), brother and sister-in-law Bertrand and Lucille LeMieux (San Diego, CA), sister-in-law Elaine Shaw (Yorktown, IN), and many cousins, nieces and nephews. She was predeceased in death by parents Paul and Bernadette LeMieux and brother Raynald LeMieux.
Fern was born in North Adams, MA, and was a longtime resident of Liverpool. After graduating from St. Anne's Academy in Worcester, MA, she worked as a draftsman for General Electric in Massachusetts and Liverpool. An avid supporter of the arts, she sang in the Syracuse Opera Company chorus for many seasons and worked tirelessly on behalf of the Syracuse Symphony and other local organizations. She enjoyed travel, music and computers.
Visitation for family and friends will be arranged for later this spring in North Adams, MA with interment at Southview Cemetery. Fern's family wishes to thank their Liverpool neighbors for their kindness throughout the years, and the staff and administration of St Joseph's Hospital and Iroquois for their compassionate care in recent weeks.