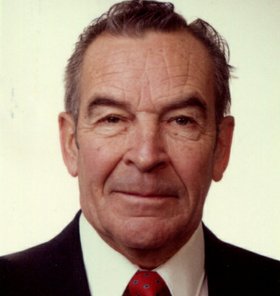 Durrance R. Gilmore
unknown - May 7, 2012
Durrance R. Gilmore, 96, of Liverpool and Murray Isle, N.Y., passed away on Monday, May 7, 2012, at James Square. Durrance was born in West Carthage on Jan. 22, 1916, to the late Daniel and Clara Gilmore. He was a graduate of Baldwinsville Academy and attended Syracuse University College.
He was married on June 29, 1940 to Mary Elizabeth Pease and lived in Liverpool for many years. Durrance was employed by Crucible Steel Co., and retired from Higbee Rubber Co. in 1979 after many years of service. He was elder, past trustee and active member of the First Presbyterian Church of Liverpool. He was a member of Liverpool Syracuse Lodge #501 F & AM since 1942, and was chairman of Liverpool Boy Scouts of America Post #65, serving on various committees. Durrance was also past president and charter member of the Liverpool Cotillion, and past president of the Liverpool Little League. He was an avid outdoorsman and loved fishing, hunting, and hiking. He also enjoyed constructing things, among them, his cottage on the St. Lawrence River complete with stone fireplace and retaining walls.
Surviving to cherish his memory are his loving wife of 71 years, Mary Elizabeth Pease of Liverpool; sons, Gary P. Gilmore of Liverpool; Bruce (Mary Ellen) Gilmore of Atlanta, GA; grandchildren, Geoffrey, Gregory, Christopher, Patrick, Kim, Alicia, and Sarah; seven great-grandchildren.
Funeral services: 11 a.m. Thursday May 10, at the Maurer Funeral Home, 300 Second St., Liverpool. Interment will follow in Liverpool Village Cemetery.