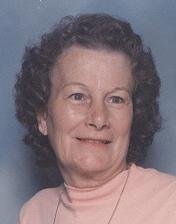 Florence Chilson
unknown - May 2, 2012
Florence Davis Chilson, 86, of Elbridge, passed away peacefully Wednesday, May 2, 2012, at home surrounded by her family. Born in Bakerstown, PA, Florence grew up in Elbridge. She was a 1944 graduate of Elbridge High School and she later attended Auburn Community College. Florence retired in 1986 following 15 years at GTE, Camillus.
She was a communicant of St. Patrick's Church, Jordan. Florence was a member of the American Society of Women Accountants and she was formerly active with the Greater JE Chamber of Commerce and the JE Area Church Board. She will be remembered for devoting her life to family and home.
Florence was predeceased by husband Charles S. Chilson, 3-year-old son Chris, her parents Charles and Ida and brothers Vern and David Davis.
Surviving are her children David Chilson, Gordon (Terry) Chilson, Linda (Jim) Hawley, and Cathy (Russell) Valentine, two sisters Rose Marie Ostrander and Patricia Fillingham, 11 grandchildren, five great-grandchildren, several nieces and nephews.
Mass of Christian burial: 10 a.m. Monday, May 7, in St. Patrick's Church, Jordan. Burial will be in Maple Grove Cemetery. Calling hours: 2-5 p.m. Sunday, May 6, at the Bush Funeral Home 120 E. Main St. (Route 5) Elbridge. Contributions may be made to Hospice of the Finger Lakes, Auburn or St. Patrick's Church, Jordan.