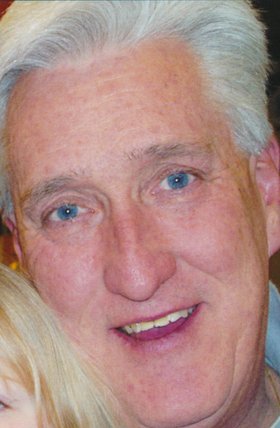 Stephen W. Root
unknown - April 29, 2012
Stephen W. Root, 56, of Baldwinsville, passed away Sunday, April 29, 2012, at his home. He was born in Hartford, CT, and was a 1978 graduate of Manchester Community College where he was very active in their drama department. He was a director at Spaulding Support Services in Syracuse for several years, an avid golf enthusiast and also a friend of Bill W. He devoted much of his personal time to the physically and developmentally challenged to help enrich their lives.
Survivors: his son Robert S. (Karley Watkins) Root of Coventry, CT; sister, Pamela (Richard) Palazzolo of Farmington, CT; brothers, John (Elizabeth) Root of West Hartford and Timothy Root of East Hartford, CT; granddaughter, Allie C. Root; nephew James and nieces Samantha and Victoria; and several aunts, uncles and cousins.
Calling hours are 2-5 p.m. Saturday, May 5, at Falardeau Funeral Home, 93 Downer St., Baldwinsville with services to follow at 5 p.m. Burial will be private. Contributions: In memory of Stephen, may be made to the Spaulding Support Services, Onondaga Commons, 486 West Onondaga St., Syracuse, NY 13202.