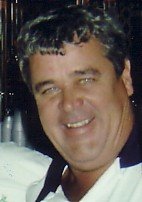 Michael J. Murray J. Murray
unknown - April 29, 2012
Michael Joseph Murray, 50, of Marcellus, formerly of Skaneateles, died Sunday April 29, 2012. Born in Syracuse, he was a graduate of Skaneateles Central School and Cayuga Community College. He had worked as a sales representative for Sysco, and US Foods and most recently for Gumdrop Books. He was a member of St. Mary's of the Lake Church, Skaneateles Country Club and served in the U.S. Air Force. Mike was fun loving, and enjoyed swimming, boating, family and his many friends.
Surviving are his daughter Jessica F. Murray, son Matthew D. Murray, his mother Nancy Reid Murray all of Skaneateles, brothers Patrick F. of Ashland, MA; Kevin R. of Mooresville, NC; sisters Katherine A. Fisher of Spring Hill Fl; Maryceleste Conron of E. Aurora, NY; Nancy Murray of Columbia, MD; several nieces, nephews, cousins and best man and great friend James Phillips. He was predeceased by his father Dr. Francis M. Murray and a brother Matthew.
A Funeral Mass was offered Wednesday, May 2, in St. Mary's of the Lake Church, Skaneateles. Burial was in St. Mary's Cemetery, Skaneateles. Contributions may be made to the Milfoil Project or the Austin Park Playground Fund. To send condolences visit: robertdgrayfuneralhome.com.