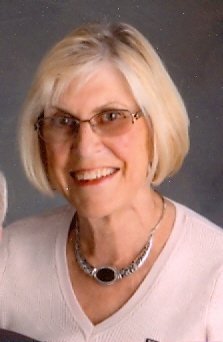 Helga W. Bligh
unknown - March 25, 2012
Helga W. Bligh, nee Helga Margarete Wollesen, died March 25, 2012, in Manlius. Born in 1937, in Revensdorf, Germany, she was a graduate gymnastics teacher and taught in Bad Hermannsborn before emigrating to the United States where she worked for one year as an Au Pair in Philadelphia before traveling to California. She next lived and worked one year in New York City, before returning to Europe. Helga then tutored children in Paris and Madrid before working as Chief Administrative Assistant for a major trade association in Duesseldorf, Germany where she met her husband, John W. "Jack" Bligh, Jr. They married in 1979, and she accompanied him on U.S. Foreign Service assignments in Spain, Canada, Germany and Australia, working for American Embassies and Consulates in Barcelona, Madrid, Ottawa and Bonn. Helga received the Meritorious Honor Award of the U.S. State Department in 1990 for her success in obtaining visas for the travel of American diplomatic and military personnel to sensitive world regions, especially during the Gulf War. In 1994, she received distinguished service recognition from the U.S. Department of Justice, Office of Special Investigations, for her contributions to the pursuit of war criminals. Helga spoke French, Spanish and Russian, in addition to English and German and traveled widely throughout the United States and the world.
In addition to her husband, who resides in Manlius, Helga is survived by the children she loved as her own: Col. Edward W. (Christine) Bligh, USMC of Stuttgart, Germany; Col. David J. (Mechelle) Bligh, USMC of Chesapeake, VA; and Juliana Bligh of Saginaw, MI; and their children: William, Robert J., Chelsea, Sydnie, Zachary, Robert W. and Ryan.
Calling hours: 4 to 5:30 p.m. Friday, March 30, at Newell-Fay Manlius Chapel, 8171 Cazenovia Rd., Manlius. A time of remembrance and sharing will follow the visitation. For directions, florists, or a guestbook, please visit scheppfamily.com. Arrangements by Newell-Fay Manlius Chapel of Schepp Family Funeral Homes. Contributions: may be made to Hospice of CNY, 990 Seventh North St., Liverpool, NY 13088 or the Disabled American Veterans, P.O. Box 14301, Cincinnati, OH 45250.