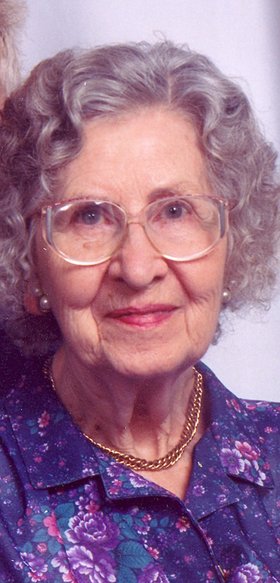 Flossie E. Tehan
unknown - March 25, 2012
Flossie E. Tehan, 94, of Loretto's Cunningham Hall, formerly of Kasson Road, Syracuse, passed away peacefully on Sunday, March 25, 2012.
Born on Dec. 26, 1917, to DeWitt and Mildred VanNorstrand in the town of Ira, Flossie grew up on a dairy farm along with her five siblings. She was a graduate of Cato High School and the Auburn School of Business.
Flossie was a loving and devoted wife, mother, and grandmother who enjoyed playing the piano, sewing, and most of all, cooking. She and her late husband, LeRoy, had many adventures together during their 71 years of marriage. A long time member of Elmwood Presbyterian Church she served her community in many ways over the years. She was also pre-deceased by her daughter, Sharon.
Flossie is survived by her daughter Ellen (Thomas) Abend of Wilton, CT; her grandchildren, Jennifer (Claude) Amadeo of Wilton, CT, Brian (Natasha Mennecke) Calandra of Newark, NJ, Sara (James) Price of Wilmington, DE, Toby (Andrew Jayne) Calandra of Philadelphia, PA, Timothy (Christy) Abend of Frankfort, NY, and Dr. Johanna Abend of Berkeley, CA; great-grandchildren, Harry and Juliet Amadeo, Benjamin and Megan Price, Sam Calandra-Jayne, Vivian Calandra and Erica Abend; many nieces and nephews.
Calling hours: 1 to 3 p.m. Friday, March30, followed by the funeral service, both at Ryan Funeral Home, Marcellus. Burial: in Highland Cemetery, Marcellus.
Contributions may be made to The Loretto Foundation, 1305 Nottingham Rd., Jamesville, NY 13078.