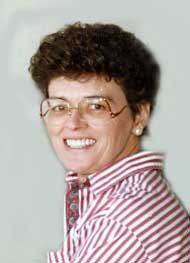 Beverly M. Hagemann
unknown - March 21, 2012
Beverly M. Hagemann, 69, of Camillus, passed away Wednesday, March 21, 2012, at Van Duyn Home & Hospital. Born in Camden on Sunday, Aug. 2, 1942, she lived in Rome, N.Y., before moving to Syracuse 44 years ago. She was a 1960 graduate of Camden High School.
Beverly retired in 1996 after 28 years with SUNY Health Science Center. She was a member of Camillus First United Methodist Church and enjoyed reading, sewing and canning.
Beverly was predeceased by her parents, James H. Robinson and Leita E. Coady Robinson.
Surviving are her husband of 37 years, Robert; daughter, Deborah Ford of Syracuse; son, Alex Ford of Arizona; sister and brother-in-law, Jean and John Baker of Syracuse; niece, Cindy; and cousins, Eleanor, Ted and Walter.
There were no calling hours. Funeral services were 11 a.m. Saturday, March 31, in Camillus First United Methodist Church. Burial was private. Arrangements were by the Buranich Funeral Home, Camillus
In lieu of flowers, contributions in Beverly's name may be made to the Camillus First United Methodist Church, 12 Genesee St., Camillus, NY 13031. Please share condolences at buranichfuneralhome.com.