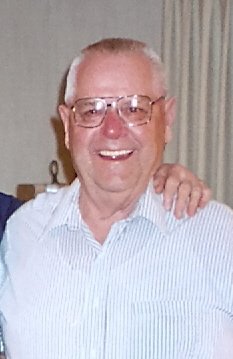 Kenneth Cronkite
unknown - March 23, 2012
Kenneth Cronkite, 87, formerly of Fayetteville, passed away on Friday, March 23, 2012, at the Oxford Veterans home. He was born in Baldwinsville on Nov. 19, 1924, the son of the late Lester and Doris Cronkite. He served with the U.S. Army from 1944-1955 and later served with the U.S. Army National Guard. Ken was a pipe fitter with Chrysler until his retirement on Dec. 31, 1986. He was a member of the Manlius American Legion.
He was predeceased by his wife Ann Cronkite on April 12, 2006.
Ken is survived by his stepson, Ernest (Joan) Zednik of Pompey; and a step sister Carol Bristol of Kirkville.
Eaton-Tubbs Fayetteville Chapel of Schepp Family Funeral Homes has charge of arrangements. For a guestbook, please visit scheppfamily.com. Contributions may be made in his memory to Alzheimer's Association, CNY Chapter, 441 Kirkpatrick St., Syracuse, NY 13204.