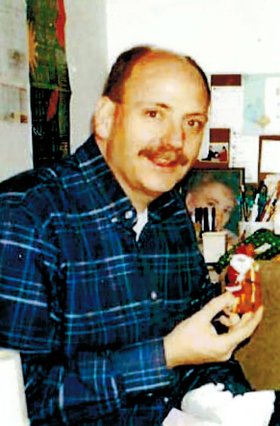 Robert G. Menter
unknown - March 14, 2012
Robert G. Menter, 61, born in North Syracuse and life long resident of the city, passed away Wednesday, March 14, 2012, after a long courageous battle with Multiple Sclerosis. Robert was predeceased by his parents, Anne and George, infant sister, Karen and brother-in-law, Brian Hungerford. Bob, also known as Rob to his family and friends, was a joyous spirit, and the best of husbands, fathers and brothers.
Bob was a 1968 graduate of Bishop Ludden High School and a 1972 graduate of LeMoyne College. He also attended Syracuse University for graduate course work. In 2001, he retired well after 20 years as an auditor from the NYS Department of Social Services, later known as the NYS Department of Health.
Of the many things he was proud of, Bob took most pride in being a founder and past president of the Baldwinsville Little League, helping them to attain national affiliation. Bob was a member of the Syracuse Chapter of the NYS Baseball Umpires Association where he umpired games from Little League to college baseball around the county for over two decades.
Surviving are his beloved wife since June 30, 1995, the former Barbara J. Hungerford; his children, Christine (David) Short of Denver, CO, Elizabeth Menter of Binghamton, Michael Menter of Hoboken, NJ and Karen Menter of Syracuse; his siblings, Paul (Barbara Thomas) Menter of CA, Kathleen (Timothy) McNulty of VA, Mark Menter of CO, David (Theresa) Menter of Lake George, Mary Menter of Eastwood and Daniel (Roni Wen) Menter of CA; the mother of his children, Linda Mahoney Menter and a large extended family.
Services: 10 a.m. Tuesday, March 20, at Fergerson Funeral Home with burial following in North Syracuse Cemetery. Calling hours: 7 to 9 p.m. Monday, March 19, at the funeral home. Expressions of sympathy may be sent to Mrs. Menter, c/o Fergerson Funeral Home, 215 South Main Street, North Syracuse, NY 13212. Donations may be made to Multiple Sclerosis Resources of CNY, 6743 Kinne Street, East Syracuse, NY 13057. Memorial messages may be left at www.FergersonFuneralHome.com.
To make a living memorial to Bob, please remember to go to a Syracuse Chiefs game and support our local Little Leagues. Bob will be found in every swing of a baseball bat, in every ball landing with a soft 'plop' in a mitt, and in the smile and the heart of every boy and girl on the teams.