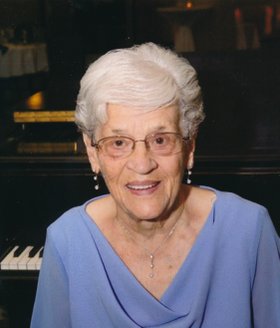 Jean R. Snow
unknown - March 21, 2012
Jean R. Snow, 87, passed away on Wednesday, March 21, 2012. She lived in the Baldwinsville area all of her life and worked for many years at Titcomb's. Jean was a volunteer at Reeves Little League Field for several years, working in the concession stand. She was predeceased by her daughter, Susan.
Survivors: Daughters, Betty, Betsy, Mary, Patty, Martha, Anna, Winnie, April, Janet, Janice and Ellen; sons, Wilfred, Jake and Michael; many grand and great-grandchildren.
Services: 1 p.m. Monday, March 26, at Falardeau Funeral Home, Baldwinsville. Burial in Riverview Cemetery, Baldwinsville. Calling hours: 11 a.m.-1 p.m., Monday, March 26, prior to the service at the funeral home, 93 Downer Street.