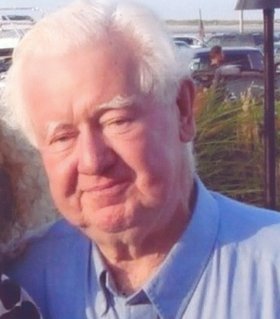 James J. Duffy
unknown - March 18, 2012
James J. Duffy, 79, of Baldwinsville, passed away at home Sunday, March 18, 2012. Jim was a Marine Corps veteran, serving in the Korean War. He served on the Fall River Council and was an industrial salesman for many years before his retirement. Jim was also the owner and manager of several area video stores after his retirement keeping him busy for many years. He was very close to his sister Kay and her children and took great joy in his granddaughter.
Survivors: his daughter, Deborah A. (John) Lucey of Lakeville, Ma; his sister, Kay Borges of Fall River, MA and his granddaughter, Claire Lucey of Lakeville, MA. and several nieces and nephews.
Services: 9 am Thursday, March 22, at St. Mary's Church. Burial will be in St. Patrick's Cemetery, Fall River, MA. There will be no calling hours. Falardeau Funeral Home, Baldwinsville has charge of arrangements.