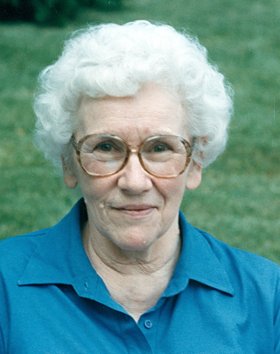 Elizabeth D. Nottingham
unknown - March 21, 2012
Elizabeth D. Nottingham, 95, of Fayetteville, passed away on Wednesday, March 21, 2012, at Stonehedge Health and Rehabilitation Center in Chittenango. She was born in Utica, the daughter of the late Brigadier General Thomas and Ada Dedell and graduated from the University of Michigan in 1938.
Elizabeth worked at the Fayetteville Free Library for many years. She was active in the Salvation Army Women's Auxiliary, a volunteer at St. Joseph's Hospital in Port Charlotte, FL, and a volunteer with FISH. Above all, she was devoted to her family.
She was predeceased by her husband, William Nottingham on March 25, 1993.
She is survived by her children, Sharon Nottingham (Gerald Pollock) of Delray Beach, FL., William Nottingham of Clifton Park, and Bethany (Chris) Geatrakas of Manlius; four grandchildren; three great grandchildren; and a niece.
Services: 10:30 a.m. Saturday, March 24, at St. David's Episcopal Church, 14 Jamar Drive, DeWitt. Burial will follow in Fayetteville Cemetery. Calling hours: 4 to 6 p.m. Friday, March 23, at Eaton-Tubbs Fayetteville Chapel, 7191 E. Genesee St., Fayetteville. Contributions may be made to the charity of one's choice. For directions, florists, or a guestbook, please visit scheppfamily.com. Eaton-Tubbs Fayetteville Chapel of Schepp Family Funeral Homes has charge of arrangements.