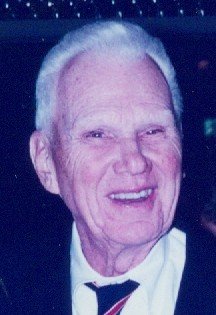 John J. Hill
unknown - February 27, 2012
John J. "Jack" Hill, 94, of Cazenovia, passed away on Feb. 27, 2012, at The Francis House, Syracuse. He was born in Queens, N.Y., on Jan. 11, 1918. He graduated from Richmond Hill High School and attended NYU. Jack was a first lieutenant veteran in the Army of WWII. He and his late wife, Gertrude "Trudy" Munson Hill, originally from Glenwood Plantation, Napoleonville, LA, moved to Cazenovia in the early 1940s. Jack was a manufacturer's representative for over 30 years specializing in marine supplies and sporting goods. He was an original officer and trustee of The Willow Bank Yacht Club since 1949, and a member of The Cazenovia Club for over 50 years, where he and his tennis buddies played numerous sets. Jack was also a charter member of the Maritime Historical Society and a member of the Cazenovia Ski Club. He took pleasure in sailing and racing comets and sunfish with his wife and family and skiing with his children. Jack also enjoyed cross-country skiing, mowing his lawn, gardening, and dancing. He was charming, had a great sense of humor, a friendly wave, always had a story to tell and made friends wherever he went. Jack will always be remembered for his favorite saying "live, love, laugh." He especially loved spending time with his grandchildren. Jack is survived by his daughter, Merilyn Hill Glass of Cazenovia; his son, John Michael Hill (Leisa Hill) of Middletown, RI; his grandchildren, Caitlin and Caroline Hill and John "Robby" and Sarah Kate Glass.
His family wishes to thank the wonderful, caring volunteers and staff at The Francis House for providing care and compassion during his stay.
A memorial service: 2 p.m. May 26 at the First Presbyterian Church in Cazenovia, with the family receiving following the service in the church hall. In lieu of flowers, contributions in Jack's memory may be made to The Francis House, 108 Michaels Ave., Syracuse, NY 13208 or to CAVAC, PO Box 56, Cazenovia, NY 13035. Please visit taitfuneralhome.com to send the family condolences.