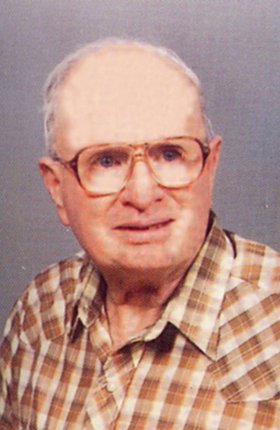 James W. Muldoon
unknown - March 9, 2012
James W. "Bambi" Muldoon, 83, of Marcellus died Friday, March 9, 2012, at Van Duyn. Jim worked at the Marcellus Crown Woolen Mills in the card room and shipping department. He then worked 30 years for Carrier Corporation, retiring in 1989. Jim was a Korean Army veteran and a member of the Marcellus American Legion Ralph Share Post 297. He was a communicant of St. Francis Xavier Church, Marcellus. Jim was predeceased by his twin brother John E. "Moose" Muldoon in 2005, his sister Jean Caza in 2010 and his brother Robert E. "Spit" Muldoon Jr in 2011.
Surviving are his brothers Donald J. and Gerald T. Muldoon, both of Marcellus, and Paul H. Muldoon of Van Duyn, Syracuse; many nieces and nephews.
Calling hours were 4 to 7 p.m. Tuesday, March 13, with an American Legion service held at 7 p.m., both at Ryan Funeral Home, Marcellus. Services were 8:30 a.m. Wednesday, March 14, the next morning at the funeral home, and a Mass of Christian Burial was celebrated 9am in St. Francis Xavier Church. Burial was at St. Francis Xavier Cemetery.
In lieu of flowers, contributions may be made to St. Francis Xavier Cemetery, P.O. Box 177, Marcellus, NY 13108.