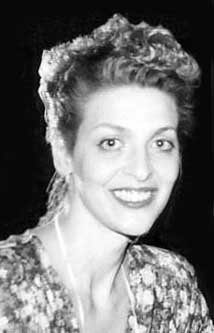 Donna Valerino
unknown - March 10, 2012
Ms. Donna Anne Valerino, 50, of Syracuse, passed away on Saturday, March 10, 2012, at her home with the support of her devoted and loving family by her side. She lived bravely with cancer for two years while making the most of her life, cherishing friends and enjoying the closeness of family.
Born on Saturday, April 29, 1961, Donna was the daughter of Albert Valerino, Sr., of Liverpool and Ruth DeLapp Valerino of Camillus. She was formally educated in New York, graduating from Thomas J. Corcoran High School and State University of New York at Stony Brook.
Donna's employment began at Jefferson Rehabilitation Center as director of clinical services, continued as deputy executive director at AIDS Community Resources, and concluded as executive director at Literacy Volunteers of Greater Syracuse. Her work life, while demanding, made a significant contribution to her community, led to tremendous friendships with people she greatly admired, and was a source of personal satisfaction. Donna also served on various boards and committees, such as the education committee at The Syracuse Commission for Women, The Onondaga County Health Advisory Committee, Project It Takes A Village, and the Foundation for Hospices in Sub-Saharan Africa.
In addition to being survived by her loving parents and stepfather, Maurice Infantino, Donna leaves behind three beloved siblings, sisters, Theresa and Linda; and brother, Albert Jr. She also leaves a niece, Emily Harris; four nephews, Tyler Harris and Valerino brothers, Adam, Marcus and Zachary; a great-nephew, Damien; many wonderful aunts and uncles and treasured cousins. She will be lovingly missed by several dear and longtime friends who, in many ways, were like family to her and were a constant source of inspiration to her, as she was to them.
Donna was predeceased by her grandparents and cousin, Joseph Antelmi.
Relatives and friends were respectfully invited to attend her Mass of Christian Burial which was held at 10 a.m. on Wednesday, March 14, at Holy Family Church in Fairmount. Interment was in St. Mary's Cemetery immediately following the funeral. Calling hours were held from 4 to 7 p.m. on Tuesday, March 13, at the Buranich Funeral Home, 5431 W. Genesee St., Camillus. For those wishing to do so, please consider memorial contributions in Donna's honor to LVGS, 2111 South Salina St., Syracuse, NY 13205 or to ACR, 627 West Genesee St., Syracuse, NY 13204. Throughout her life, Donna sought joy, was gracious, and expressed gratitude. Her energy, enthusiasm and vitality will always be remembered. Please share condolences at buranichfuneralhome.com.