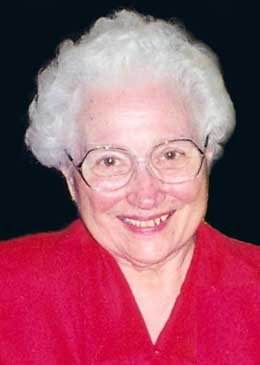 Patricia Carleton
unknown - March 2, 2012
Patricia Mary Ann Elizabeth Flanagan Carleton, formerly of Haines City, Fla., passed away peacefully at Syracuse Home in Baldwinsville on Friday. March 2, 2012. Born in Minneapolis, Minn. on Wednesday, May 31, 1922, to father, John Thomas (Jack) Flanagan, a contractor who built roads, railroads and river works worldwide, and mother, Clara Renner Flanagan, a concert pianist, Pat worked in Washington on the Manhattan Project before her marriage to John Thomas Carleton Sr. on Oct. 4, 1947. She enjoyed sewing and knitting Christmas stockings for each and every member of her family and creating crafts with friends for the St. Ann's Church Bazaar in Haines City where she was a parishioner. Her famous and intoxicating Christmas fruitcakes were renowned and highly sought after.
Pat was predeceased by her husband, John Carleton Sr. and loving daughter, Elizabeth (Jay) De Wolf.
Surviving are her sons and daughters-in-law, John and MaryAnn Carleton Jr. of Delaware, Ohio, Bill and Carol Carleton of Santa Barbara, California, and Joe and Leah Carleton of Hilliard, Ohio; daughters and sons-in-law, Claire and Tim O'Haver of Columbus, Ohio, and Pam and Mike Ciarla of Camillus; grandchildren, Sarah Ivanov, Rebecca Carleton, Larissa and Tamara Carleton, Todd Jones, Gabe and Jeremy Callahan, Molly and Robert Ciarla, Eric and Kyle Blank; and great-grandson, Colton Blank.
The family would also like to offer their sincere thanks to the staff for the wonderful care their mother received at Camillus Ridge Terrace and Syracuse Home Rehabilitation Center.
A gathering in celebration of Pat's life was held from 4 to 6 p.m. on Friday, March 9, at the Buranich Funeral Home, 5431 W. Genesee St., Camillus. Msgr. George Sheehan celebrated a funeral Mass at 11 a.m. Saturday, March 10, at St. Joseph's Church in Camillus. In lieu of flowers, contributions may be made to a charity of one's choice. Please view the Carleton Family Video Tribute and share condolences at buranichfuneralhome.com.