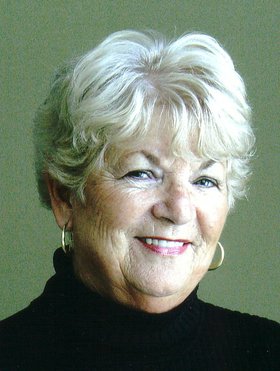 Jill A. Little
unknown - March 5, 2012
Jill A. Little died March 5, 2012. She was a Syracuse area resident all of her life, with her best years spent in Skaneateles, her happiest place to be.
She earned her bachelor's degree from Syracuse University, master's degree in education from Temple University and Ph.D. from Syracuse University. Jill taught education at LeMoyne College from 1979 to 1995, where she loved the students and fine faculty. She was elected to the board of New York State Teacher Educators and was a consultant to the New York State Department of Education to review Teacher Centers.
Jill was a celebrated author, having published four travel books with Random House in 1985, co-authoring "Sharing the Medicine of Love" in 2008, and " IHood: Our GPS for Living" in 2011. A portion of the profits from her recent publications were donated to Vera House and other charities.
Additionally, Jill was an inspirational speaker, presenting in Florida for the Christ Child Society, the Lakewood Ranch Inspirational Group; various book groups; the Auburn Public Theatre, and Mirbeau Spa in Skaneateles, among others. She hosted an on line advice website for children and parents called grandmasmailbox.com. Jill was a guest writer for The Skaneateles Press and Skaneateles Journal.
Her family was the most important part of Jill's life, cherishing the time spent with her children and grandchildren. She is survived by her husband of 49 years, Ed; son Bill Little (and wife Margaret, grandchildren Webb, Sam and Jack); daughters Deanna Mitzen (and grandchildren Emily, Nick and Grace), and Kelly Arroyo, (and husband Manuel, grandchildren August, Ella and Magnus). Sister Mary Maloney and her children Jill Newman and Bob Maloney, brother Richard Lowe and several nieces and nephews.
Jill wanted all of us to "Be an Instrument of Love" and we believe she was.
A funeral Mass was offered on March 10 in St. Mary's of the Lake Church, Skaneateles. In lieu of gifts or flowers, the family would appreciate your donations to The Vera House in Jill Little's name C/O St. Mary's of the Lake Church. To send condolences visit: robertdgrayfuneralhome.com.