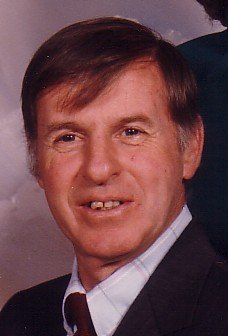 Thomas J. O'Brien
unknown - March 1, 2012
Thomas J. "OB"," Timothy" O'Brien, 74, of Skaneateles, died Thursday, March 1, 2012. A native of Niles he formerly owned the Colonial Lodge in Sempronius and was the assistant superintendent at Dutch Hollow Golf Club. He served in the U.S. Marine Corps. Tom enjoyed the outdoors, camp, coaching Little League and was an avid SU basketball fan.
He is survived by his loving wife Patricia Lawton O'Brien, and was a loving father and grandfather to his children Julie (Chris) Murphy of New Hampshire, John O'Brien of Moravia, Thomas (Laurie) O'Brien of Liverpool and Pamela O'Brien of California and his 9 grandchildren, Kyle, Luke, Maggie and Emma Murphy, Tyler, Mallorie, Ashley, Michael and Amber O'Brien. He is also survived by his sisters Esther (Stan) Brock, Elizabeth (Donald) Edmunds, Barbara (Michael) Poisson, his brother Michael (Sandra) Sierzega, his aunt Addie Coggen and several nieces and nephews. He was predeceased by his parents John and Madeline O'Brien, his brother Fred and sister Mary Jean.
Services were held Sunday March 4, at the Robert D. Gray Funeral Home 49 Jordan St. Skaneateles. Contributions may be made to Hospice of CNY.