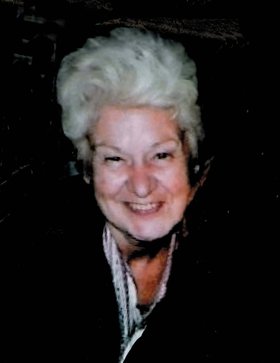 Rosalind Gordon
unknown - March 1, 2012
Rosalind "Rose" Gordon, 89, died early Thursday morning, March 1, 2012. Having lived in the Syracuse area for over 75 years, her death will be felt by many.
Rose is survived by her faithful sister, Alberta Keefe; her caring niece, Mary; her devoted nephew, Michael Keefe, Michael's loving wife, Mahvash and their immediate family; Rose's cherished "daughter" and unconditional care-taker, Penny (St. Amour) McManus, and "grandchildren," Amie St. Amour, Laurie Kozak and Laurie's loving husband Steve.
Rose follows her daughter, Beth Wood, whom she deeply missed and loved, sharing stories of good times with hospital staff and visitors when she was able to do so.
Private services: Saturday, March 3, 2012. Rose Gordon was an emphatic animal lover. Please send donations, in lieu of flowers, in honor of her memory to the CNY SPCA, (cnyspca.org) 5878 East Molloy Road, Syracuse, NY 13211 or to The Humane Society, (humanesociety.org) 306 East 59th St., NY NY 10022. Memorial messages may be left at FergersonFuneralHome.com.