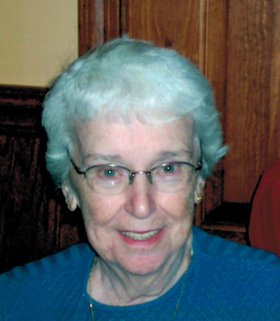 Margaret Switzer
unknown - March 2, 2012
Margaret "Peg" Switzer, 90, of North Syracuse since 1951, died on Friday, March 2, 2012 at St. Joseph's Hospital.
Peg graduated from St. Patrick's High School in 1939 and in 1942 from St. Joseph's School of Nursing. During WWII she served in the US Navy at Sampson Naval Base and at the Naval Air Station in Corpus Christi, TX.
She graduated from Oswego State University with a bachelor's degree in education and from SUNY Utica School of Technology with a master's degree in education. In 1985, she retired as coordinator from the Syracuse City School District Practical Nurse Program at Central Technical High School after 20 years of service.
Peg was a communicant of St. Rose of Lima Church and a member of their Happy times Club. Also, she was a member of the NYS Retired Teachers Association, AARP Chapter 243 and was education coordinator for the Arthritis Foundation.
Also, Peg was a member of American Legion Post 787, Navy Nurse Corps Association, Salt City Blues #80 and the DAV where she worked on the 'Save the Stories' program. She had volunteered at the VA medical Center, St. Rose Food Pantry and for the North Area Adult Respite Center.
Surviving are her children, Lynette (Patrick) Lynch of Liverpool, Richard (Anne) Switzer of Newark, Catherine Switzer of Jamestown and Robert Switzer of Chicago; five grandchildren; nine great-grandchildren; a sister, Anne Marie O'Rourke of Clifton Park and several nieces and nephews.
Services: 10 a.m. Friday, March 9, at St. Rose of Lima Church, North Syracuse with burial, with military honors, in St. Mary's Cemetery, Syracuse. Contributions may be made to St. Joseph's College of Nursing, Margaret Switzer Scholarship Fund, 206 Prospect Avenue, Syracuse, NY 13203. Memorial messages may be left at FergersonFuneralHome.com.