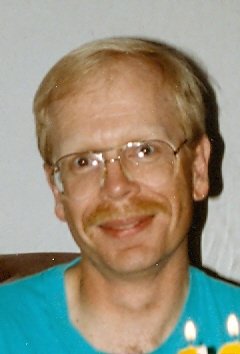 Gregory P. VanSlyke
unknown - March 4, 2012
Gregory P. VanSlyke, 59, of Bridgeport, died on Sunday, March 4, 2012, at the Veterans Medical Center. He was born in Syracuse the son of the late Martin and Gloria Buchanan VanSlyke, and grew up on the Northside before moving to Connecticut. Greg graduated from Watertown High School and served with the U.S. Navy aboard the USS Corry DD-817 during the Vietnam War.
Greg was employed with Hoffman, Lamson, and National Turbine. He enjoyed sport car racing with the SCCA, making furniture, and was an accomplished wine maker.
He is survived by his wife and best friend of 28 years, Melodye; stepdaughter Tammy Coulter; a brother, Dana (Diane) Willis of Clay; a sister, Allison (Gerry) Gillman of Syracuse; and many nieces and nephews.
Services were held at Eaton-Tubbs Fayetteville Chapel. Burial in St. Mary's Cemetery in Minoa. For a guestbook, please visit scheppfamily.com. Contributions may be made to the VA Medical Center, Voluntary Service, OEF/OIF Fund, 800 Irving Ave., Syracuse, NY 13210.