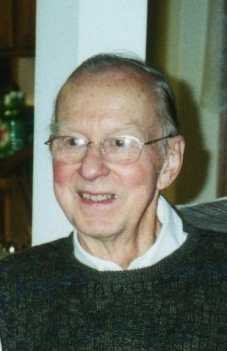 Donald C. Ayling, Sr.
unknown - March 7, 2012
Donald C. Ayling, Sr., 85, of Liverpool, died Wednesday morning, March 7, 2012. He was born in Syracuse, the son of Dr. William E. Ayling and Marion Billings Ayling. He lived in Liverpool since 1952. He was raised in Eastwood and graduated from Eastwood High school where he was active in student government. He was a veteran of the navy and served during WWII. He earned his bachelor's degree in electrical engineering from Syracuse University. After college, he worked as an electrical engineer for Lamson Corporation and Lambert Material Handling (LMH) in Syracuse until he retired. At Lamson and LMH, he was involved in robotics and materials handling. He was a member of First Baptist Church of Syracuse for over 50 years and served as a deacon in the church for several years.
He was a life-long summer resident of Otisco Lake where he enjoyed spending time with family and sailing. He enjoyed traveling and visited many places, including sailing in the Caribbean during retirement.
He was predeceased by his parents and his brother Robert Ayling.
He is survived by his wife, Allene Pearson Ayling, and children Donald Jr. (Roberta) of Clay, and Joyce, Carolyn, and William (Patricia) of Liverpool, two granddaughters Katherine and Sarah, and several nieces and nephews.
In lieu of flowers, please make donations to the Rescue Mission or your favorite charity.
Calling hours: 11 a.m. to 12:30 p.m. on Saturday, March 10, with a funeral service to follow at 12:30 p.m. at First Baptist Church of Syracuse, 5833 E. Seneca Turnpike, Jamesville, NY 13078. Burial will be in Oakwood Cemetery, Syracuse.