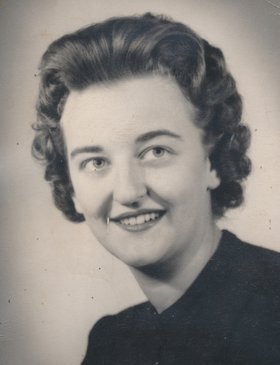 Mary Ellen Van Tassell
unknown - February 29, 2012
Mary Ellen Letterman Van Tassell, 77, of Baldwinsville, passed away Wednesday, Feb. 29, 2012, at Rosewood Nursing Home from complications with Alzheimers Disease. A 1952 graduate of Baldwinsville Academy, she was active in Camp Fire Girls, Eastern Star, Christmas Bureau, Meals on Wheels and a volunteer at Syracuse Home. She was an accomplished pianist and seamstress, the costumer for the Baldwinsville Theatre Guild for more than 20 years, running "Mary Ellen's Sweat Shop" out of her home.
Survived by her husband of 54 years, Richard; sister, Barbara Quinn of Cape Canaveral, FL; daughters, Deborah Taylor (Gregg Bilyeu), Sherry (Robert) Koepka, Cindy (Mark) Zack; grandchildren, Josh (Korrie)
Taylor, Sean Taylor (Sherry Landers), Zachary (Sara) Victory, Katelyn Zack, Brooks and Chase Koepka; great grandchildren, Trent Taylor and Breahna Taylor.
Calling hours: 2-5 p.m. Sunday, March 3, at Falardeau Funeral Home, 93 Downer Street, Baldwinsville. Burial, Riverview Cemetery, Baldwinsville. Service of remembrance: 5 p.m. on Sunday at the funeral home following the calling hours. Donations in Mary Ellen's memory may be made to the Alzheimer's Association of CNY. alz.org.