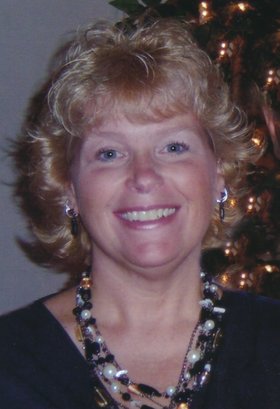 Bridgett M. Lefancheck
unknown - February 29, 2012
Bridgett M. Lefancheck, 46, of Baldwinsville, died Feb. 29, 2012, at home surrounded by her loving family, after a courageous battle with ovarian cancer.
Bridgett was a graduate of Skaneateles High School and received a bachelor's degree from Keuka College in elementary and special education and a master's degree in reading from Oswego State University. For the past 25 years she was employed by the Port Byron School District, having spent most of her career teaching fifth grade and most recently, kindergarten.
Bridgett was a wonderful mother who enjoyed spending time with her many friends and, most importantly, her family. She was the architect of many family trips, reunions amongst friends and was always at the center of any gathering. She loved to read and brought that love and passion to her teaching career. She also enjoyed relaxing with a glass of white wine and the good company of family and friends.
She is survived by her husband of 22 years, Michael; their children, Thomas, Christopher, Gregory and Meghan, all at home; her mother, Sandra Metcalf of Auburn, her grandmother, Doris Vandeburg of McGraw; a brother, Rex (Shirley) Rodgers of Cayuga, N.Y.; a sister, Leisa Goetz of Durham, N.C., a sister, Monica (David) Woodcock of Elbridge; a brother, Lawrence Metcalf II, of Auburn; parents-in-law, William and Marie Lefancheck of Mexico, N.Y.; several aunts, nieces, nephews, cousins, her extended family at the Port Byron Schools, her many dear friends and her beloved pets, Hershey, Pepper and Lucy-Lu. She was predeceased by her father, Lawrence Metcalf, in 2010.
Calling hours: 3-7 p.m. Friday, March 2, at the Falardeau Funeral Home, 93 Downer St., Baldwinsville. Services: 10 a.m. Saturday, March 3, at the Word of Life Church, 12 E. Oneida St., Baldwinsville with burial to follow in Riverview Cemetery, Baldwinsville.
Contributions: In lieu of flowers Hospice Of CNY, 990 7th North Street, Liverpool, N.Y. 13088 or Maureen's Hope Foundation,6301 Mustang Rd., Baldwinsville, NY 13027.