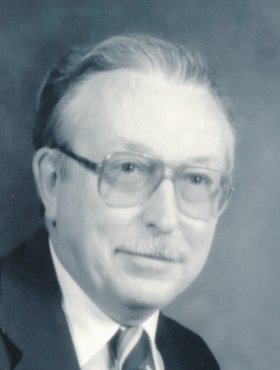 Robert L. Stockdale
unknown - June 16, 2012
Robert L. Stockdale, 86, of Baldwinsville passed away Saturday, June 16, 2012 at St. Joseph's hospital. Born March 2, 1926, in Syracuse, Bob was a graduate of Nottingham High and the Syracuse University School of Broadcasting. From 1944 to 1951 he was an announcer and producer at WAGE (now WHEN) Syracuse. He then joined Doug Johnson Associates, handling radio and TV production and media buying. In 1958 he built and was part owner and General Manager of WSEN (AM & FM) Baldwinsville. He also produced more than 50 major country music concerts at the War Memorial and State Fair Coliseum in the 1960's and 70's. After selling WSEN in 1974 he became Director of Fund Raising and then Executive Director of the Onondaga Unit of the American Cancer Society. From 1988 to his retirement in 1993 he served as the ACS N.Y. State manager of computer operations in 22 upstate counties. Appointed in 1974 to the Lysander Zoning Board of Appeals, Bob became chairman in 1975 and in 1977 moved to the Lysander Planning Board, becoming its chair in 1982. In 1987 he joined the Lysander Town Board serving two elective terms, and was Deputy Supervisor from 1991 to his retirement in 1995. Bob's lifetime interest in music led to the authorship of three biodisciographies about big band leaders Tommy and Jimmy Dorsey published in 1995, 1999 and 2008. Two of these books were given national awards for historical research in jazz. He served as president of the Baldwinsville Theatre Guild and was director of lighting and special effects for many Guild productions. He also appeared in several Theatre Guild dinner theatre comedies. Bob was chairman of the Canton Woods Senior Center board of directors, serving two terms on the board. From 1995 to 2009 he was a volunteer teacher of computer classes for senior citizens. A member of the funding group of Baldwinsville PAC-B, Inc., the non-profit operators of Channel 98, he served many years as technical and program director for the channel. He was named Baldwinsville "Man Of The Year" in 2000.
Survivors: His wife of 62 years, Shirley (Judd) Stockdale of Baldwinsville; his daughter, Terry (Ron) Jones of Phoenix; two sons, Roger (Kathie) Stockdale of Ohio and Kenneth (Diana) Stockdale of N. Syracuse; 10 grandchildren and six great-grandchildren.
Calling hours: 4-7 p.m. Wednesday, June 20, with a service to follow at 7 p.m.; at Falardeau Funeral Home, 93 Downer St., Baldwinsville
Contributions: in his memory to Canton Woods Memorial and Endowment Fund, c/o Canton Woods Senior Center, 76 Canton St., Baldwinsville, NY 13027 or Baldwinsville PAC-B, 8 Mechanic St., Baldwinsville, NY 13027.