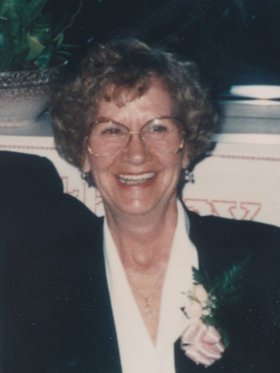 Florence M. Mooney
unknown - June 18, 2012
Florence M. Mooney, 88, of Manlius, passed away Monday, June 18, 2012, at University Hospital. Florence lived in the greater Syracuse area most of her life. She worked for 10 years as a meter maid for the Syracuse Police Department. After retiring in 1978 she moved to Henderson, N.Y., where she lived for several years. She was predeceased by her son, Bobby in 1941 and her husband Robert in 1994.
Survivors: son, Michael (Kathleen) Mooney of Skaneateles; daughter, Priscilla "Dee Dee" Shanahan of Manlius; 4 grandchildren, Christopher Mooney, David Mooney, Erin Cortese and Meghan Shanahan
Services will be private for family. There will be no calling hours. Burial will be at St. Mary's Cemetery, Baldwinsville. Falardeau Funeral Home, Baldwinsville has charge of arrangements.
In lieu of Flowers: CNY SPCA, 5878 East Molloy Road, Syracuse, NY 13211.