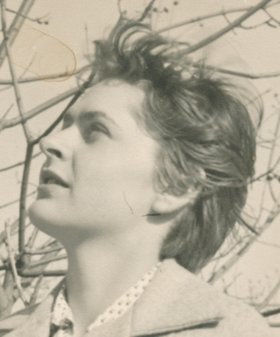 Ann Yackel
unknown - June 17, 2012
Ann Lowery Yackel, 76, of Warners passed away at home Sunday, June 17, 2012, with her loving family by her side. She was a member and past president of Daughters of the American Revolution and was also a member of several art associations, most notably the Marcellus Skaneateles Art Guild. Ann was an accomplished artist, sculptor, and photographer who enjoyed painting with acrylics, charcoal, oils, watercolors and pastels. Her work was nationally recognized. Ann also enjoyed writing and had recently authored a childrens book entitled "Jake In The Box", gaining national recognition. She was working on several other books prior to her death. Ann was also an accomplished musician and flute player who enjoyed playing with the Baldwinsville Community Band. She was a very loving and dedicated wife and mother. Ann was predeceased by her son David in 1978.
Survivors: her husband of 56 years, Robert E. Yackel of Warners; 3 sons, Jeff (Michelle) Yackel of Atlanta, Erik Yackel of Mexico, NY and Derek (Melissa) of Camillus; her sister, Deborah (George) Sprague of NC; 2 brothers, William (Helen) Lowery of Palermo and Carl Lowery of W. Virginia; 6 grandchildren and 6 great grandchildren.
Services: 10 a.m. Friday, June 22, at Falardeau Funeral Home, Inc. Baldwinsville. Burial, Greenlawn Cemetery, Warners. Calling hours are 4-6 p.m. Thursday, June 21, at the funeral home, 93 Downer St., Baldwinsville. Contributions: In lieu of flowers, contributions to Warners Volunteer Fire Dept. 6444 Newport Rd., 13164 or Cancer Institute of NJ, 195 Little Albany St., New Brunswick, NJ 08903.