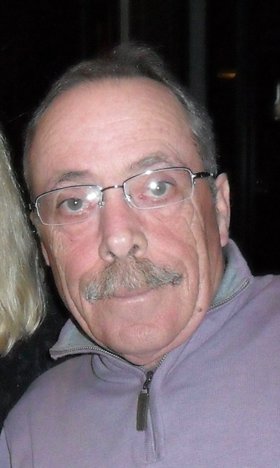 Charles Houghton
unknown - June 16, 2012
Charles Harold Houghton, 63, of Fayetteville, died peacefully Saturday, June 16, 2012, surrounded by his family and friends. He graduated from St. Vincent's High School in Syracuse and SUNY Morrisville. He was stationed in Korea while serving in the Army during Vietnam. Charlie retired as post master of the Fayetteville New York Post Office following a career spanning more than 30 years of work for the Post Office in various capacities. He was an avid golfer and reader and coached youth sports. He was predeceased by his parents, Harold and Kit Houghton.
Charlie is survived by his children, Sean Houghton and Brenna Houghton; and his sister, MaryAnn Houghton.
A celebration of Charlie's life: 9 a.m. on Wednesday, June 20, at the Eaton-Tubbs Fayetteville Chapel. Burial will follow in Fayetteville Cemetery. A reception open to friends: noon Wednesday at Woodcrest Golf Club, 6200 Cheese Factory Road. Calling hours: from 4 to 7 p.m. Tuesday, June 19, at the funeral home, 7191 E. Genesee St., Fayetteville.
In lieu of flowers, contributions may be made to Helping Hounds Dog Rescue, 6606 Kinne Rd., DeWitt, NY 13214 or American Lung Association, 1301 Pennsylvania Ave. NW., Suite 800, Washington, DC 20004. For directions or guestbook, scheppfamily.com.