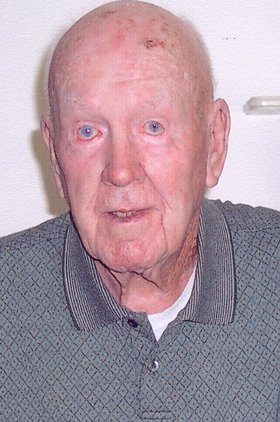 Paul M. FitzPatrick
unknown - June 12, 2012
Paul M. "Fitz" FitzPatrick, 88, of Marcellus and Bradenton, FL., passed away peacefully June 12, 2012, at his Marcellus home. He was a WWII Navy veteran, and a member of the American Legion Ralph Share Post NO. 297 for 60 plus years.
Back in the 60's he wrote the column "Around the Lakeside" in the Marcellus Observer. Fitz was also known for his poetry and Irish wit.
He enjoyed spending time with his friends at the Alvord House, Elks and Legion.
Paul was predeceased by his beloved wife of 65 years, Ronnie.
Surviving are his children Dennis, Gannon (Linda), Monica (Dominick) Rappazzo, Barbara (Ted) Kleege, Kay (Rick) Witkowski, Jackie (Jim) Wheeler and daughter –in-law Sue FitzPatrick; grandchildren, Troy, Paul, Kevin, Tina, Eric, Tim, Josh, Matt, Bess, David, Michael, Gannon and Connor; eight great-grandchildren; sister-in-law Dorothy Gannon; and many nieces and nephews.
Calling hours: 4 to 7 p.m. Friday, June 15, followed by an American Legion service at 7 p.m., both at Ryan Funeral Home, Marcellus. Mass: 2 p.m. Saturday, June 16, in St. Francis Xavier Church, Marcellus.
Burial was at St. Francis Xavier Cemetery.
In lieu of flowers, contributions may be made to Parish Outreach of St. Francis Xavier Church, P.O. Box 177, Marcellus, NY 13108.