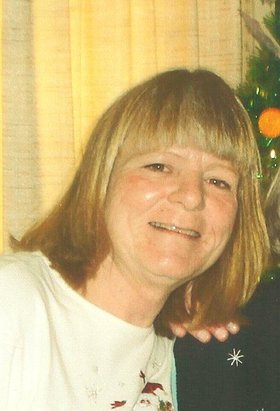 Lynn Emmons
unknown - June 10, 2012
The Lord called Lynn Carol Emmons, 58, of Pennellville, to become an angel on Sunday, June 10, 2012. Her departure from this earth was a result of a motor vehicle accident. She was born in Syracuse on Feb. 17, 1954, the daughter of the late Byron and Beverly Cadwell. She graduated from Fayetteville-Manlius High School in 1972 and later graduated from Powelson Institute with an Associates Degree in Business.
She is fondly remembered for her selfless dedication to her family, patients, students, and those who were less fortunate than herself. She looked out for and gave to those in need. A devoted wife and mother, her children were unequivocally her greatest achievement. She also looked forward to the birth of her twin grandchildren.
From impromptu road trips with her son, to girls night (woohoo!) with her daughter, to fishing trips with her husband, Lynn was truly the anchor of the family. She enjoyed reading, LMN, fishing, swimming, boating, cooking and baking. Her pies were scrumptious and award winning.
Lynn worked in home health care and thoroughly enjoyed it. She was a volunteer for holiday meal distribution at the Salvation Army. She also volunteered at Harborfest, Jamesville Balloonfest, and Hydrofest.
Lynn is survived by her husband, Jerry; her daughter, Cody L. Emmons of Pennellville (Adam J. Almeter of Buffalo); her son, Jerry R. Emmons, MD (Colleen E. Emmons) of Baldwinsville; a sister, Lois (Steven) Young of New Baltimore, N.Y.; five brothers, Owen of Pennellville, Byron Jr. (Mila), Stanley (Melissa), and Norman (Mimi) all of Chittenango, and George of Manlius; her stepchildren, Shawn of Baldwinsville and Stacy of Mattydale; 16 nieces and nephews; and many aunts, uncles and cousins. She was predeceased by her daughter Jennifer Emmons and by her brother, Wayne Cadwell.
Contributions may be made to the Caughdenoy Methodist Church or Lynn's family requests that you "pay it forward"- do something for a complete stranger, or someone who is down on their luck, just as Lynn would do. For a guestbook, please visit scheppfamily.com.