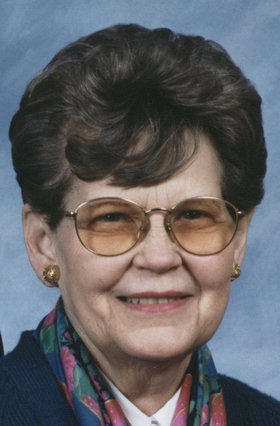 Esther Heath
unknown - June 8, 2012
Esther "Betty" Heath, 86, of Manlius, died Friday June 8, 2012, at Chittenango Center. She was a member of Eastern Hills Bible Church in Manlius where she was a custodian and worked in the library. She was predeceased by her son Timothy in 1997.
Surviving are her husband, Charles; her daughters, Linda (Ron) Dix of Tully and Bonnie (Jim) DuVal of Olive Hill, KY; her son, Richard (Judy) of Annapolis MD; 10 grandchildren and several great and great-great grandchildren.
Funeral services were held at 1 p.m. Thursday June 14 at Eastern Hills Bible Church. Calling hours were held from 11:30 A.M. to 1 p.m. prior to the service at the church. Contributions may be made to Chittenango Center, Residential Fund, 331 Russell Street, Chittenango, NY 13037 or Family Life Ministries c/o Doug and Sue Mary, Little Rock, Ark 72223-4497. To send an online condolence, please visit taitfuneralhome.com.