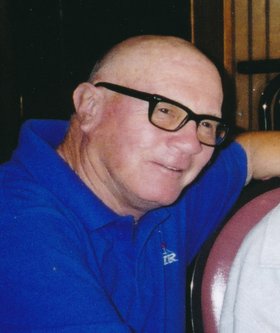 Erskine E. Aller
unknown - May 13, 2012
Born June 5, 1934 in Baldwinsville, Erskine E. "Ski" Aller, 77, passed away Sunday, May 13, 2012, in Gaithersburg, MD. He was a professional tennis instructor and professional photographer in the Montgomery area.
Survived by his loving wife, Donna J. Aller; father of Jake (Tina) Maddox; 7 grandchildren; his siblings, Lynwood Aller, Helen Aller, Sue Abare, Cindy Lupton, June Benoit, and Willard Aller and several nieces and nephews.
He was predeceased by his parents Helen L. and Frank T. Aller and siblings, Betty Gridley and Robert Aller,
Services and military burial were Friday, May 18, at Parklawn Memorial Park, Rockville, MD. Contributions: to Montgomery County Humane Society, 14646 Rothgeb Drive, Rockville, MD 20850 in his memory.