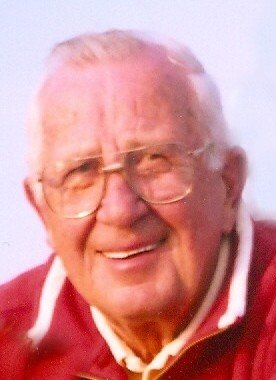 Dr. Samuel G. Usborne
unknown - June 7, 2012
Dr. Samuel G. Usborne, 82, of Cazenovia, died Thursday, June 7, 2012, at Crouse Hospital. He was a doctor of chiropractic in Cazenovia for many years.
Dr. Usborne was past president of District 11 of the New York State Chiropractic Association. He was past president of the Cazenovia Youth Hockey Association and a past member of the Onondaga Model Aircraft Club. He was owner and CEO of M&D Motorsports. Dr. Usborne was a Korean War veteran in the Air Force and a member of Sherrill Post 230. He was a longtime member of Cazenovia Golf Club.
Dr. Usborne is survived by his wife of 55 years, Barbara of Cazenovia; his children, Samuel D. Usborne of Cazenovia, Ann (Scott) Clements of Cazenovia and Thomas S. Usborne of Cazenovia. He is also survived by his granddaughter, Mackenzie Usborne of Erieville.
Mass of Christian burial: 10 a.m. Monday, June 11 at St. James Church, 6 Green St., Cazenovia. The Rite of Committal and burial was in St. James Cemetery.
Contributions may be made to Cazenovia Fire Department or Wanderers' Rest Humane Association. To send an online condolence, please visit taitfuneralhome.com.